---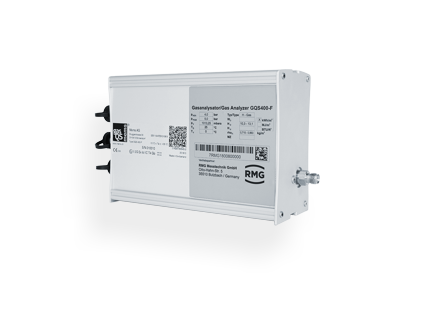 Gas Quality Measuring Device GQS 400
For determination of superior calorific value, standard density and Wobbe index
Thermal conductivity, specific heat and relative density of various gases can be measured based on a micro-thermal CMOS sensor, in combination with a critical nozzle and a switching valve. The device determines amongst others the superior calorific value, methane number and Wobbe Index from these values.
Combustion-free measurement
No carrier or auxiliary gas required
No recalibration required
Suitable for combustion gases with superior calorific value from 28 to 50 MJ/m3
Accuracy (Hs,n) < ± 1 MJ/m3
Measuring cycle time: approx. 30 seconds
Output signal: Modbus-RTU
Intrinsically safe, applicable in Ex zone 1
Optionally on mounting plate or in plastic case
Operating pressure
5.0 to 6.0 bar(a)
Electrical connection
Power supply 10.5 to 36 VDC
Power requirement
Technical Product Information
Operating & maintenance manuals
You might also be interested in...
Is the GQS 400 the right product for your project? Discover also other RMG products with similar characteristics. The combination of multiple devices or applications also enables more accurate measurement and makes your processes even more efficient.